How accessible and usable is your data?
How aligned and automated are your business processes?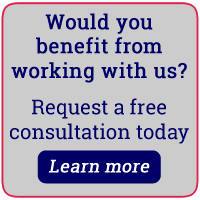 If you are hesitating with your answer, you've found the right resource. We've been helping companies gain access to their data, make better use of it for planning purposes, and streamline and automate their processes for more than 24 years.
We provide the quantitative analysis needed to make informed decisions.  Our ETL Plus* and custom application development skills allow us to effectively use internal and external data to analyze historical trends and project future market changes.   We can also establish a process for identifying shifts in your market or operations or help you monitor progress toward a quantitative goal.
We are proven professionals that support you with data integration services, custom application development, and enterprise and strategic planning solutions.
ETL Plus* (Extract, Transform & Load)
ETL Plus* is ETL your way. We can unbundle any of the three ETL services (extract, transform or load), or once system integration is in place, or a core database has been loaded, we can provide added value including data wrangling so your data is truly correct and usable.  Learn more
Custom App Development
The primary reason you undertake custom application development is that no off the shelf software is consistent with your business processes.  Once a business process is in place, has been proven to be effective and efficient, and staff are fully trained, then you have a key productive resource in place.  That process may even be built into your branding strategy. Adapting or working around off-the-shelf software can be costly and difficult.
We build custom software solutions tailored to your business process with unique interfaces that simplify complex information sets – processing and displaying your data in a format that best supports you, your employees and clients – including web based applications. This makes it easier for your organization to act on your information, reducing decision making risk. Learn more
Planning Analytics
Our ETL Plus* and custom application development skills allow our analysts to mix and match data sets as needed. This also allows for mixing and matching internal with external data sources to establish trends, anticipate market changes, and undertake feasibility studies. In short, we can help you use big data along with your data, developing thick data so you can monitor trends, measure progress toward a quantitative goal or flag shifts in your market or business operations. Learn more
In Short…
We work with multiple vendors and can give guidance on software purchases
We work closely with Finance, architects, hospital staff, experts and consultants on feasibility studies
We connect data – we talk to everybody
We provide reporting
We provide different types of segmentation studies – (Example: Health care – by diagnosis, by overall health, geography, acuity, level of care, capacity, age, race ethnicity, sex, physician specialty, practice style, payer, HMO, PPO, high deductible plan)
The Right Partner
MIA is the right partner for delivering value specific to your company – we have the technical competency and user-centered approach to make it happen . . . from the strategic to the project level. "We've been talking about doing this for xx years," is something we hear frequently from our clients after we start working on their projects.
Direct Access to Our Local Team
As you work with us, you have direct access to our analysts and programmers. We take the time to really know your business – and all development on your project takes place in our Austin, TX office. You never deal with a call center; you never wonder who is doing the work. Your team works directly with our team.